GLOBAL TEAM. WORLD CLASS RESULTS.
Solution Focused Legal Thinking.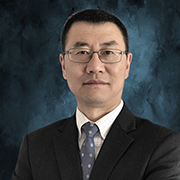 JINSONG (ROSS) YANG
ross.yang@rossyanglaw.com
Ross is the founder and principal attorney of the firm.
Ross works in areas of business laws, specializing in commercial laws, and corporate and securities laws. He has experience that spans the life-cycle of a business, from conception and formation to execution and dissolution. The firm is the outside counsel of various businesses. Ross also handles other business law matters such as labor and employment laws, trademark, etc.
In addition to his specialty in business laws, Ross has also developed strong expertise in employment-based (EB) immigration matters, serving the unique demands of multinational corporations as well as small companies for their inbound U.S. immigrant professionals.
Ross has education and experience in various fields, including architecture, engineering, science and technologies. He received his Bachelor degree in Engineering in Architecture from Tsinghua University (Beijing, China). Thereafter, he obtained M.S. in Computer Science from University of California, Los Angeles (UCLA), and J.D. from Taft Law School. His thorough understanding across broad range of disciplines equips him with precise and profound insight when handling clients' cases by enabling him to employ a multidisciplinary approach.
Ross is admitted to practice law in the State of California. Ross is fluent in both English and Mandarin Chinese.
Education
JD, Taft Law School
M.S, UCLA
M. Arch. II, UCLA
B.E., Tsinghua University (Beijing, China)
Bar Admissions
The State Bar of California
United States Court of Appeals for the Ninth Circuit
United States District Court for the Central District of California
Memberships and Affiliations
American Bar Association
American Immigration Lawyers Association
Los Angeles County Bar Association
杨劲松是金石律师事务所的创始人及主任律师。
杨劲松律师负责商法领域,专精于商业法、公司法和证券法。他的经验涵盖企业整个生命周期,从概念、构建、执行到公司解体。金石律师事务所目前是很多企业的长期法律顾问,随时为这些企业提供及时,精准及有针对性的法律服务。杨劲松律师同时还处理其他的与商业法相关事务,例如劳工法和商标法等。
除了商法,杨劲松律师也在EB (Employment-based) 职业移民领域有丰富的经验和专业知识,致力于为跨国公司、高净值人士及专业人才提供有针对性的移民服务。
杨劲松律师有多元的教育和工作背景,包括建筑、工程、科技和技术。他在清华大学建筑系本科毕业之后,获得了加州大学洛杉矶分校 (UCLA) 的计算机科学硕士学位和塔夫斯法学院的法学博士学位。其广博的知识和工作背景使得他可以深入、全面、细致地理解每个客人的案件背景,从而多案件的处理做到精准无误、有的放矢。
杨劲松律师是加州执业律师,精通英文和中文普通话。
教育经历:
塔夫斯法学院法学博士(JD)
加州大学洛杉矶分校(UCLA)计算机科学硕士(MS)
加州大学洛杉矶分校(UCLA)建筑学硕士(M. Arch.)
清华大学建筑学学士
律师资格:
美国加利福尼亚州执业律师
美国联邦上诉法院第九巡回法庭出庭律师
美国联邦法院中加利福尼亚区法庭出庭律师
会员资格:
美国律师协会会员
美国移民律师协会会员
洛杉矶郡律师协会会员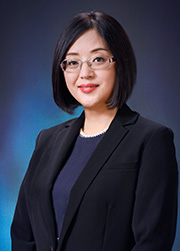 MIAO HAI
With over seventeen years of experience, Miao is an industry veteran enjoying an established reputation as an expert in immigration law among Asian American communities in the U.S..
Miao first came to the United States in 1996 to pursue her graduate studies in the University of California at Los Angeles (UCLA). After obtaining her Master's degree from UCLA, and, as part of her doctoral research,Miao studied the Chinese immigrant community in California, focusing on the effects of current U.S. immigration laws on Chinese immigrants. To this end, Miao joined a Los Angeles immigration law office that specializes in employment-based immigration cases.
Miao has since accumulated over seventeen years of professional experience exclusively in immigration matters. Her specialty lies in immigrant visas for aliens of Extraordinary Ability, aliens who are Outstanding Researchers/Professors, and aliens of Exceptional Ability who qualified for National Interest Waivers (NIW) of a job offer, Immigrant Investor Program (EB-5), and hence, labor certification. Miao has successfully assisted numerous Chinese graduate students and postdoctoral researchers in myriad scientific disciplines from various universities and research institutions throughout the United States. She has successfully assisted foreign nationals, entrepreneurs from other countries, in their applications for permanent residency in the United States, including India, Russia, France, Australia, and Korea. Miao's experience has also assisted numerous Chinese scholars attain Labor Certification through Special Handling for College Teachers/Professors.
Before joining our firm, Miao handled immigration cases for the Law Office of Michael I. Brooks, APC (JingChengLaw.com) since 2006, and has already garnered an impressive record of successes in various nonimmigrant visa applications, including H-1B visas for aliens in accounting, electrical engineering, architecture, business management, computer science, medicine, etc. Moreover, she has attained an equally stellar record in helping O-1 non-immigrant visas for aliens of Extraordinary Ability.
These successes and the trust her clients place in her have contributed to the numerous referrals the office has received from satisfied and appreciative clients all over the United States.
海淼,金石律师事务所移民案件部负责人
前精诚律师事务所移民案件部主管
资深移民案件顾问
加州大学洛杉矶分校(UCLA) 人类学硕士
在美国移民法领域中,海淼,无疑是最响亮的名字之一;在美国留学生与新移民群体中,海淼,代表着极高的案件通过率。从事移民法领域长达17年来,海淼顾问以其精湛的办案能力和丰富的从业经验而声名远播,经她手协助办理的各类移民案件,移民局通过率高达98%。
二十年前,海淼顾问以全额奖学金获得者的身份,从北京漂洋过海,来到加州大学洛杉矶分校(UCLA)攻读人类学研究生,其研究课题为美国移民法对中国移民社区的影响及后果。这一研究经历,最终使她与美国移民法结下了不解之缘。硕士毕业后,带着对移民行业的热爱,她加入洛杉矶一家专精职业移民律师事务所,随后又加入精诚移民律师事务所 (Law Offices of Michael Brooks),一手创立了该律所的职业移民部,并担任高级主管长达12年,负责所有职业移民事务。以"精诚所至,金石为开"为座右铭和经营理念,兢兢业业。
近二十年来,她协助办理的移民案件几乎囊括了不同专业领域所有职业移民案件的类别:特殊人才,杰出学者,国家利益豁免,专业人士/技术工人劳工证绿卡申请,大学教师劳工证特别申请程序等等。每一个成功案例的背后,都有着她强大的案例分析能力,与耐心的客户辅导作为支撑。
海淼顾问在人文社科领域的丰富研究经历,也为她在非移民签证申请领域的成功打下了坚实基础。在她的手中,已有数以万计的专业人才顺利取得H-1B 或O-1签证。除商业会计,电子工程,建筑设计,金融服务,互联网技术,数据分析,医学等专业性较强的领域外,许多传统意义上被移民律师视作难以在美国找到雇主的学科领域—诸如艺术设计,文学创作,新闻传播,社会工作与哲学,其申请者在海淼顾问的悉心指导下帮助下,签证通过率均取得了十分傲人的成绩。
海淼顾问带着她二十年精湛的案件分析能力,本着精诚的初心加入了金石律师事务所。她将一如既往以其渊博的知识,丰富的经验,真诚的态度,高度的敬业精神,为金石的客户提供专业与优质的移民法律咨询服务。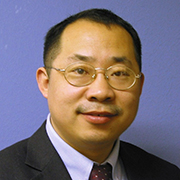 GEORGE LUO
Attorney at Law, Of Counsel
george.luo@rossyanglaw.com
Mr. George Luo received his Master of Laws from University of Virginia, School of Law. He has a Bachelor of Laws from China University of Political Science and Law.
His practice has involved advising clients on intellectual property issues, such as trademark and patent infringement litigations and administrative litigations. At the mean time, he has practiced law in fields such as corporation, contract, private equity, etc. He has been legal counsel for many international companies including U.S. companies on their direct investments in China and Chinese clients on their outbound transactions, mainly in areas like manufacturing, online services, infrastructure, and real estates. He is experience in risk and compliance for corporate law.
Mr. Luo is licensed in New York State, U.S. and qualified to practice law in China. He is also a licensed patent attorney in China.
He is fluent in both Mandarin Chinese and English.
骆林律师,LL.M. 公司法顾问律师
商标与专利保护法资深法律顾问
美国纽约州注册律师
中国专利代理执业律师
中国政法大学法学学士
美国弗吉尼亚大学法学硕士 (LLM)
骆林律师曾在中美两国最具负盛名的两所法学院就读,是美国法律界中少有的持有中美两国律师执照的翘楚。骆林律师在知识产权法与公司法领域,有着深厚法律实践经验。他的中美双重执业经历,使他能精准的把握赴美移民高净值人士在美国成立境外公司,以及国际企业在中国设定分公司的合同制定,企业法务风险控制,私募投资的具体法律需求。他在商标与专利的民事侵权领域的海量案例实战经验,让他中美两国的公司及知识产权领域,架构起了最便捷的法律服务桥梁。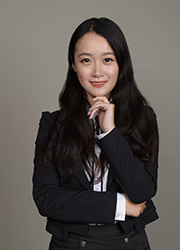 JINGYAN (CHRISTINE) ZHAO
jingyan.zhao@rossyanglaw.com
Jingyan holds a Bachelor Degree of Arts, from Jilin University, China. Her passion for corporation law started early in college. She thereby co-founded an advertising agency for serving multinational conglomerate, which contributes to her understanding of corporation law and regulation.
Following her accomplishments in China, Jingyan received her Master of Science from the A.Q. Miller School of Journalism and Mass Communications of Kansas State University (KSU). Her area of specialization is Media Management, which deepened her understanding of U.S. corporation. Her paper, From Us to Me: Cultural Value Changes from Collectivism to Individualism in Chinese Commercials, ranked in the top 3 graduate student papers in Advertising Division of Association for Education in Journalism and Mass Communication in 2017.
Besides academic research, Jingyan also engaged in extracurricular activities to sharpen her communication skills with people from different backgrounds and to enhance cultural exchange between Chinese and Americans on the campus. Some of her contributions included hosting the Spring Festival Gala in 2017 for the Chinese Students and Scholars Union of KSU, planning a talk show radio program named Cultural Exchangefor 91.9 KSDB Radio Station, and organizing two cultural fashion shows and a flash mob for the Confucius Institute.
As an international student, she has the privilege of a more international perspective and could think from the point of view for the U.S. mainstream community. The transition from China to the U.S. , the researches about cultural differences , the seasoned experience at corporation industry, all collectively prompting her to explore the uniqueness of every U.S. employment-based immigration applicant, building solid conjunction between employee and employer.
赵婧妍,金石律师事务所律师助理
吉林大学广告学学士
美国堪萨斯州立大学传播学硕士
赵婧妍在本科就读期间,便成功的与中国联通、中国建设银行、新东方英语学校等大型公司进行广告业务合作,对中国公司的商业运作与相关法律责任有广泛了解。随后,赴美攻读传播学硕士的赵婧妍,通过多样的学术研究项目与学术论文的撰写,以美国传媒公司运作模式为基点,深度研究了美国上市公司与中小规模企业的法律环境,为她在公司法领域从事法律服务打下坚实基础。
同时,赵婧妍的中国留学生身份和大量的美国校园活动,使她有优异的多元文化理解能力。她曾担任堪萨斯州立大学春晚的主持人,亦曾在美国校园主导跨文化广播访谈的筹划与制作,更成功组织策划了学校孔子学院的大型文化娱乐活动。她既可以为在美华人群体设身处地地考虑问题,又能兼具美国视野,故而善于挖掘职业移民申请人背景中的闪光点,能巧妙的在申请信的文书撰写中,向移民局陈述公司与申请人契合点,每一位申请者在她笔下,都具有独一无二的优势。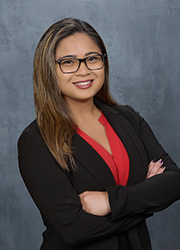 CATHERINE (KAT) SAZON
kat.sazon@rossyanglaw.com
Catherine is a recent graduate of the University of California, Irvine (UC Irvine) where she majored in Political Science. With an emphasis in Public Law, Catherine studied various subjects pertaining to the legal system and law specifically relating to civil rights, copyright and foreign policies. Since taking her first legal studies class at UC Irvine, Catherine's interest in the law field has only grown.
She hopes to eventually attend law school where she could specialize in civil rights law. Catherine is tremendously interested in the process of immigration and believes it is greatly important to an individual's civil rights, the betterment of the individual, and the betterment of the United States as a whole.
Languages: English, Tagalog, Spanish (basic)
Kat毕业于加州大学欧文分校(UC Irvine)。她在校学习的专业是政治学。因其对公共法领域(宪法、行政法、税法等)的浓厚的兴趣,Kat的主要研究方向是司法制度及有关的各个主题,特别是与民权,版权和外交政策有关的法律。 自从在加州大学欧文分校上第一门法律学习课程以来,Kat对法律的兴趣一直有增无减。 她希望不久的将来能够去上法学院,专攻民权法。 凯瑟琳对移民的过程非常感兴趣,并认为这对于个人的民权,个人的进步和整个美国的进步至关重要。
Kat精通的语言包括:英语,他加禄语,西班牙语(基本)